True Genius Collection
A New Twist on the Classics
The True Genius line brings together brainteaser puzzles and links each design with an ancient civilization including China, Aztec, Rome, Greece and Egypt. The puzzles are finished in an antique style to look as though they might actually be artifacts from long ago. The True Genius line offers a wide variety of price points, difficulty levels and solve types - filling in the gaps of any store's puzzle section or standing alone as a comprehensive collection of brainteasers.
Grecian computer
In the summer of 1901, a mysterious contraption was discovered deep under water in a shipwreck off Point Glyphadia, on the Greek island of Antikythera. Since its discovery, the "Antikythera mechanism" has often been referred to as the world's first known analogue computer. Using technology that was lost to antiquity until the 14th century, this baffling mechanism was allegedly used to predict astronomical positions and eclipses, as well as the 4-year cycle of the Olympic games.
Inspired by the unparalleled true genius of ancient Grecian astronomers, this puzzle challenges you to turn the dials until all 12 columns add up to 42.
Difficulty: 5/5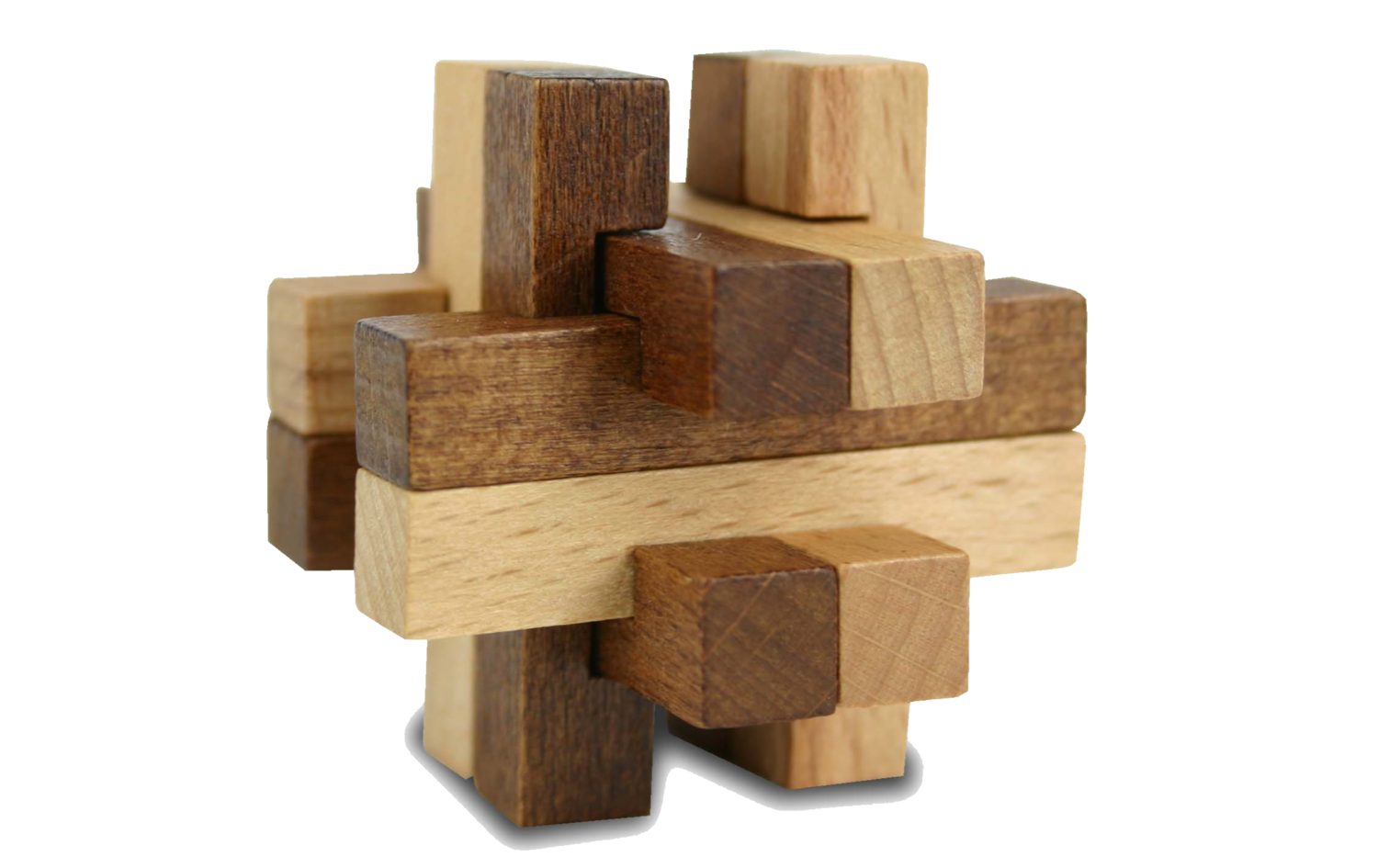 Curated Collection
This assortment includes five different puzzles representing each of the ancient civilizations featured in the True Genius line. Each puzzle is solved in a completely different way with a range of difficulty, giving your customer a taste of the entire line.
Compass & Star
This combination of low-difficulty puzzles is great for the beginning puzzle solver. The compass must be taken apart and reassembled; the star must be removed from its cage.
Difficulty:
Compass: 4/4
Star: 3/4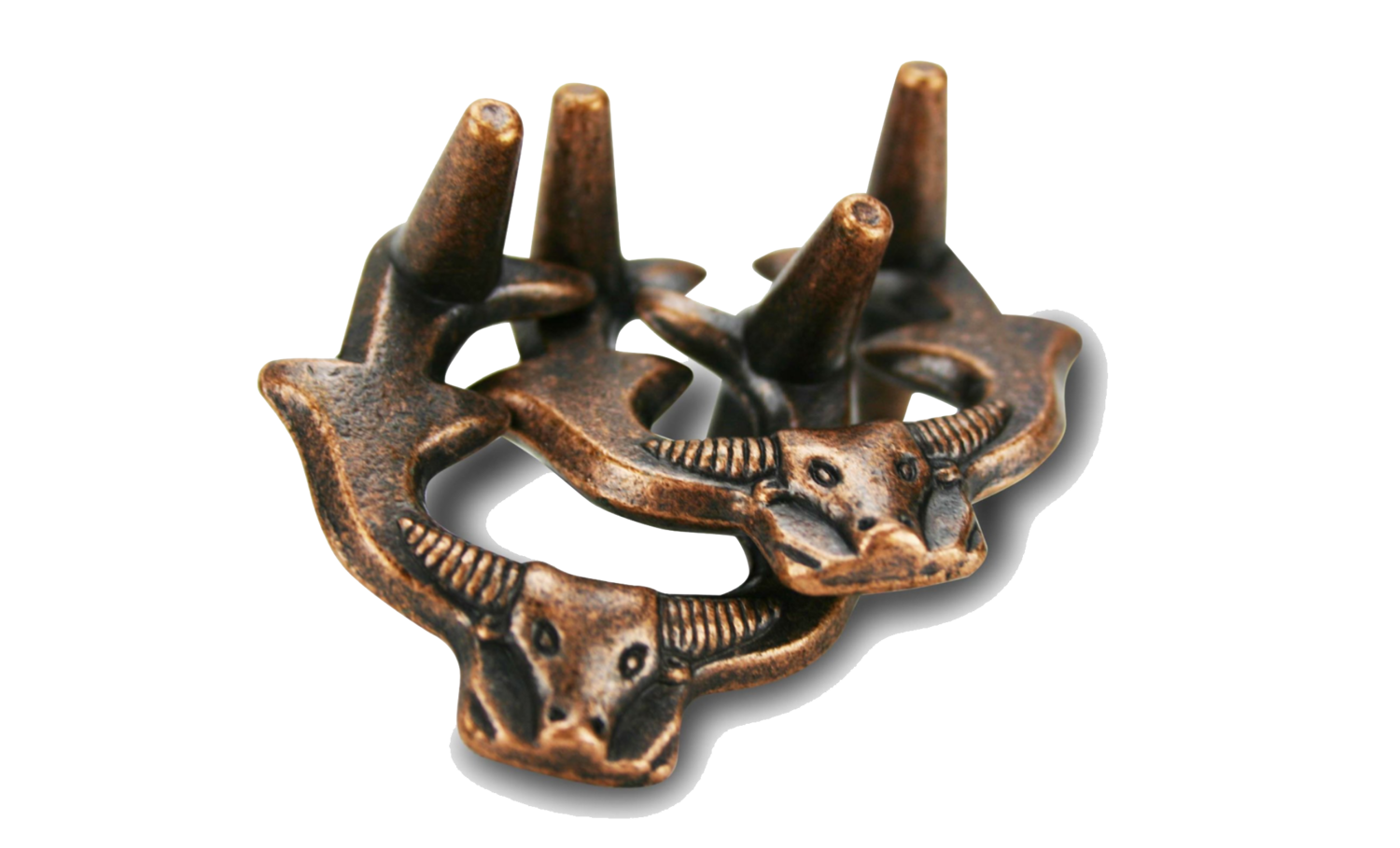 Pyramid & Hieroglyph
The pyramid is a low-difficulty assembly puzzle featuring 9 geodesic shapes that all fit together to form a pyramid in the wooden frame. The hieroglyph is a moderately difficult disentanglement puzzle made of heavy metal.
Difficulty:
Pyramid: 3/4
Hieroglyph: 4/4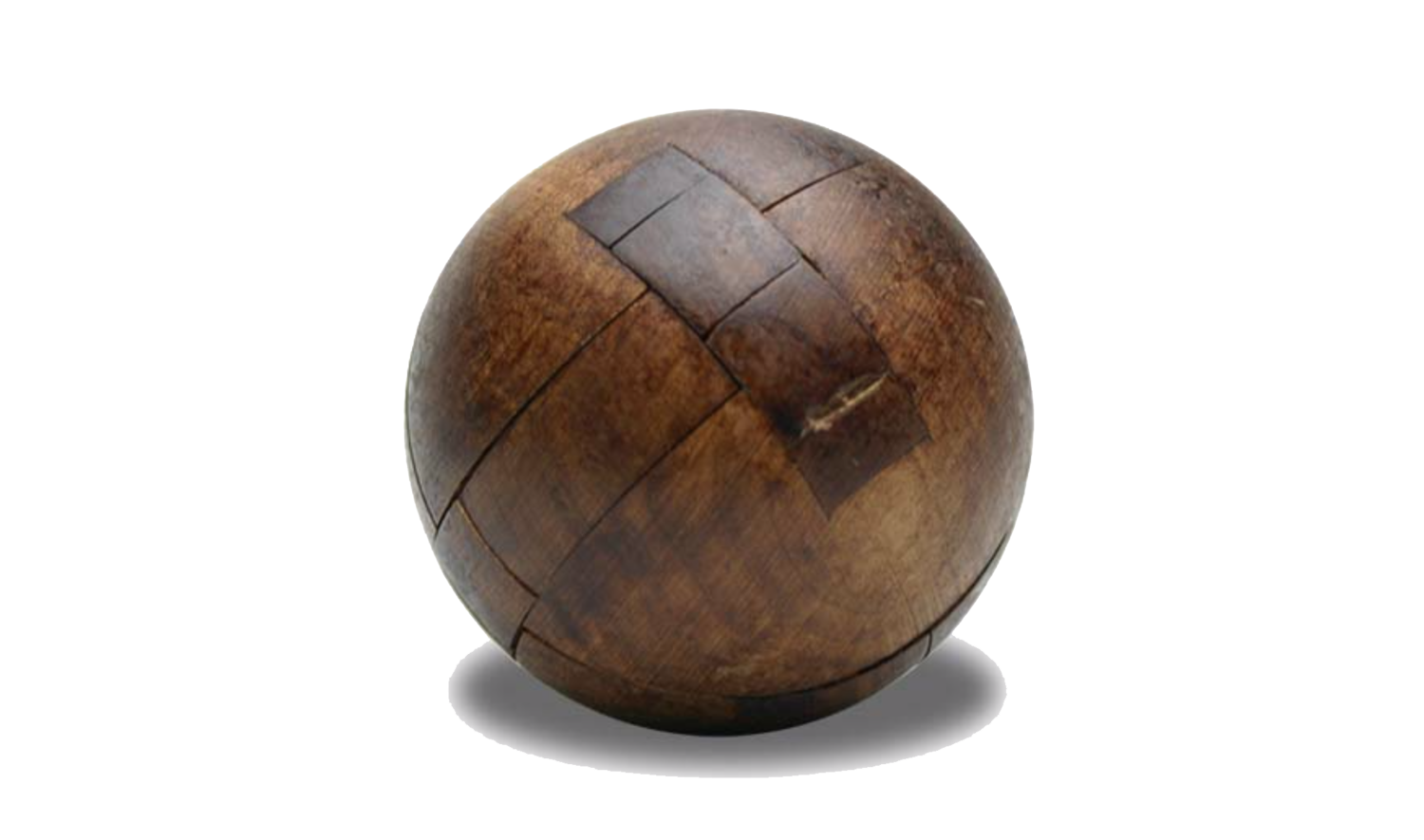 Shotput & Javelin
This is a combination of two classic puzzles. The Shotput is a popular style of assembly puzzle that has been finished with a rich wood stain. The Javelin is made up of two twisted metal rods that must be taken apart and then re-linked.
Difficulty:
Shotput: 4/4
Javelin: 2/4
Grecian Bottle
Players must use gravity, friction and the items inside the glass to remove everything from the bottle. Emptying the bottle is challenging, returning everything back into the bottle in it's original state is even more difficult.
Difficulty: 3/4
Lo SHU Square
A math-based puzzle in which each line of tiles - horizontal, vertical AND diagonal, must equal 38. There are multiple solutions to this puzzle.
Difficulty: 4/4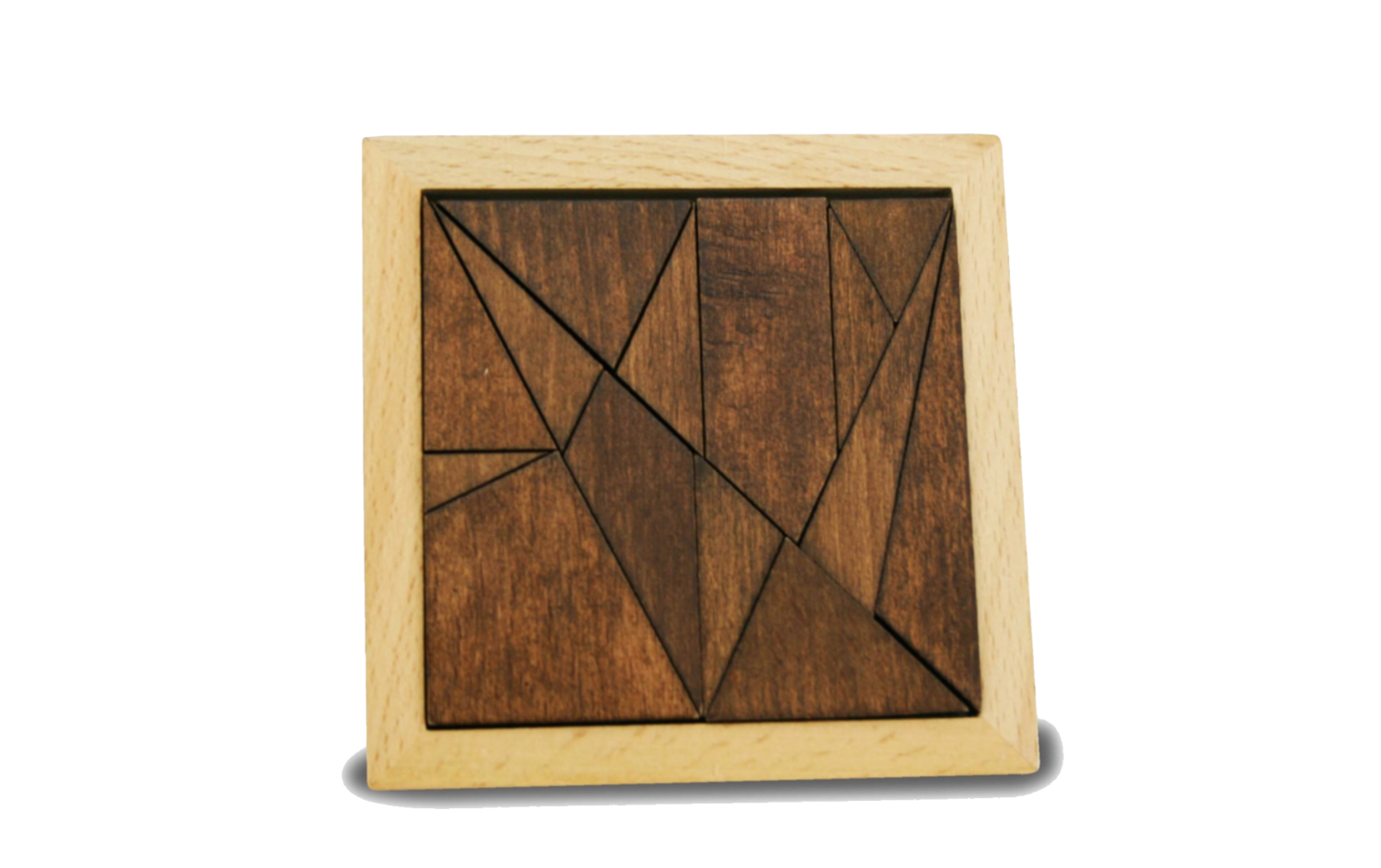 Tangram
Inspired by the first mechanical puzzle ever to be recorded, this puzzle is made up of 14 wooden pieces that must be arranged to fit into a square frame. With multiple solutions, each as hard as the next, this puzzle offers great replay-ability.
Difficulty: 3/4
Chinese Pagoda
Players must turn the layers and tilt the pagoda to move the colored balls until each column of balls is the same color.
Difficulty: 4/4
Secret Boxes
These secret boxes are a fun and mysterious way to stash your treasure! Each box features a unique locking design and can be opened in three to five steps.
Wooden Assembly Puzzles
These assembly puzzles require the puzzler to combine and arrange several pieces to create one, unified object. Once solved, they can be used as desk ornaments, sculptures, stress relievers or just put out on display.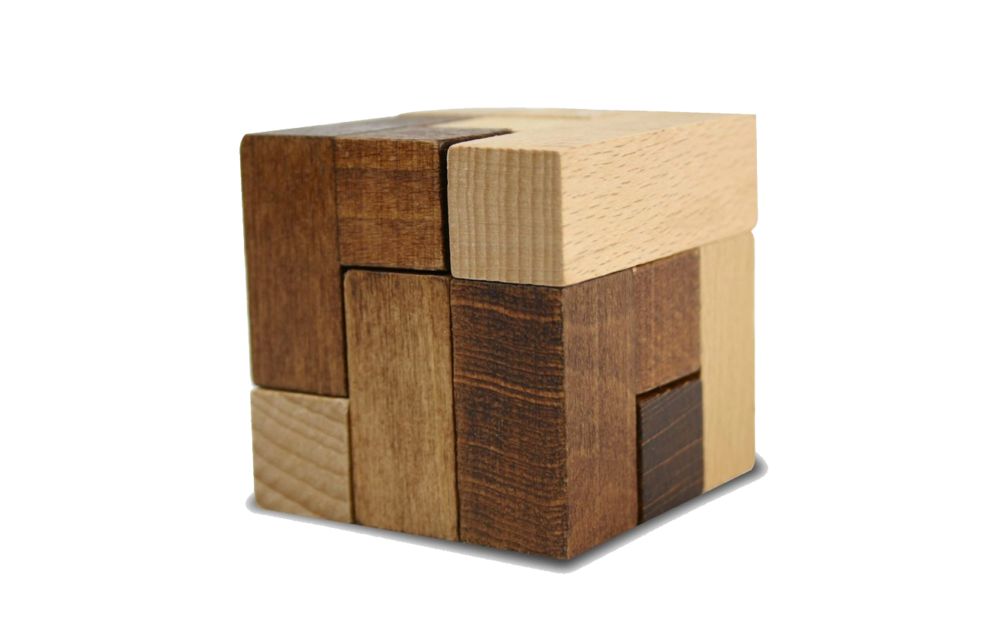 Roman Bricks
Difficulty: 4/4
Pandora's elpis
Difficulty: 3/4
Aztec Passage
Difficulty: 2/4
Powder Keg
Difficulty: 3/4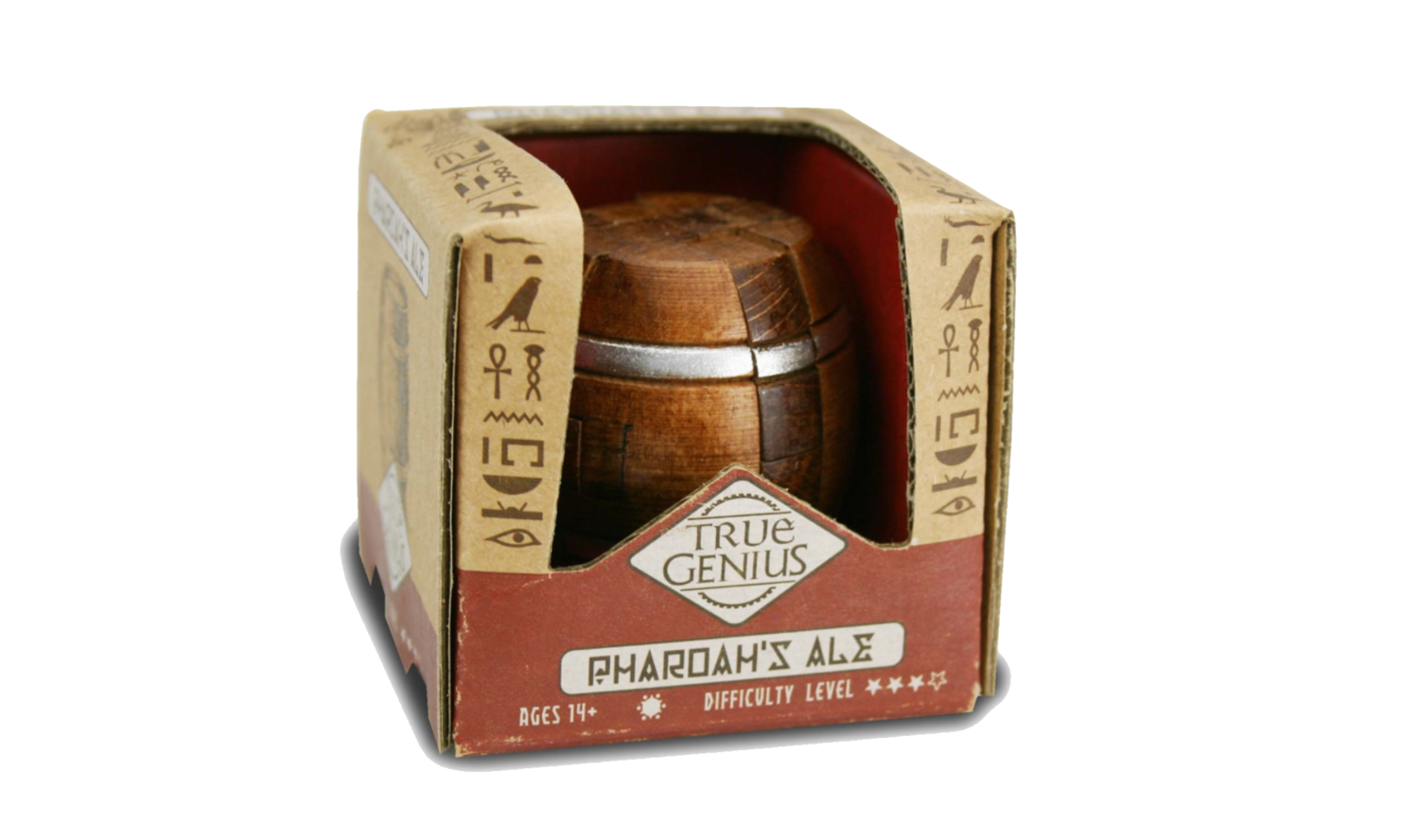 Pharoah's Ale
Difficulty: 3/4
Appian Way
Difficulty: 4/4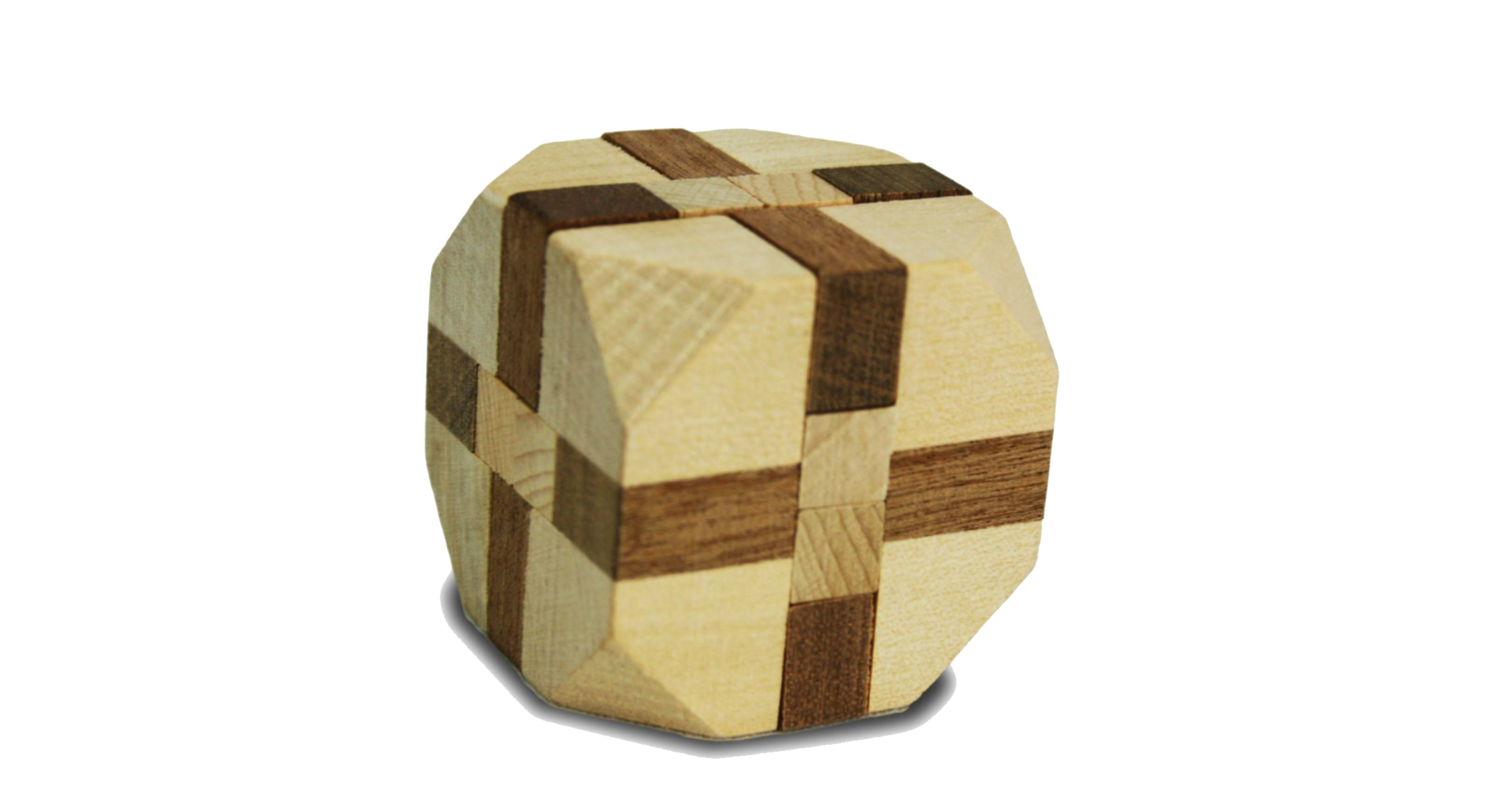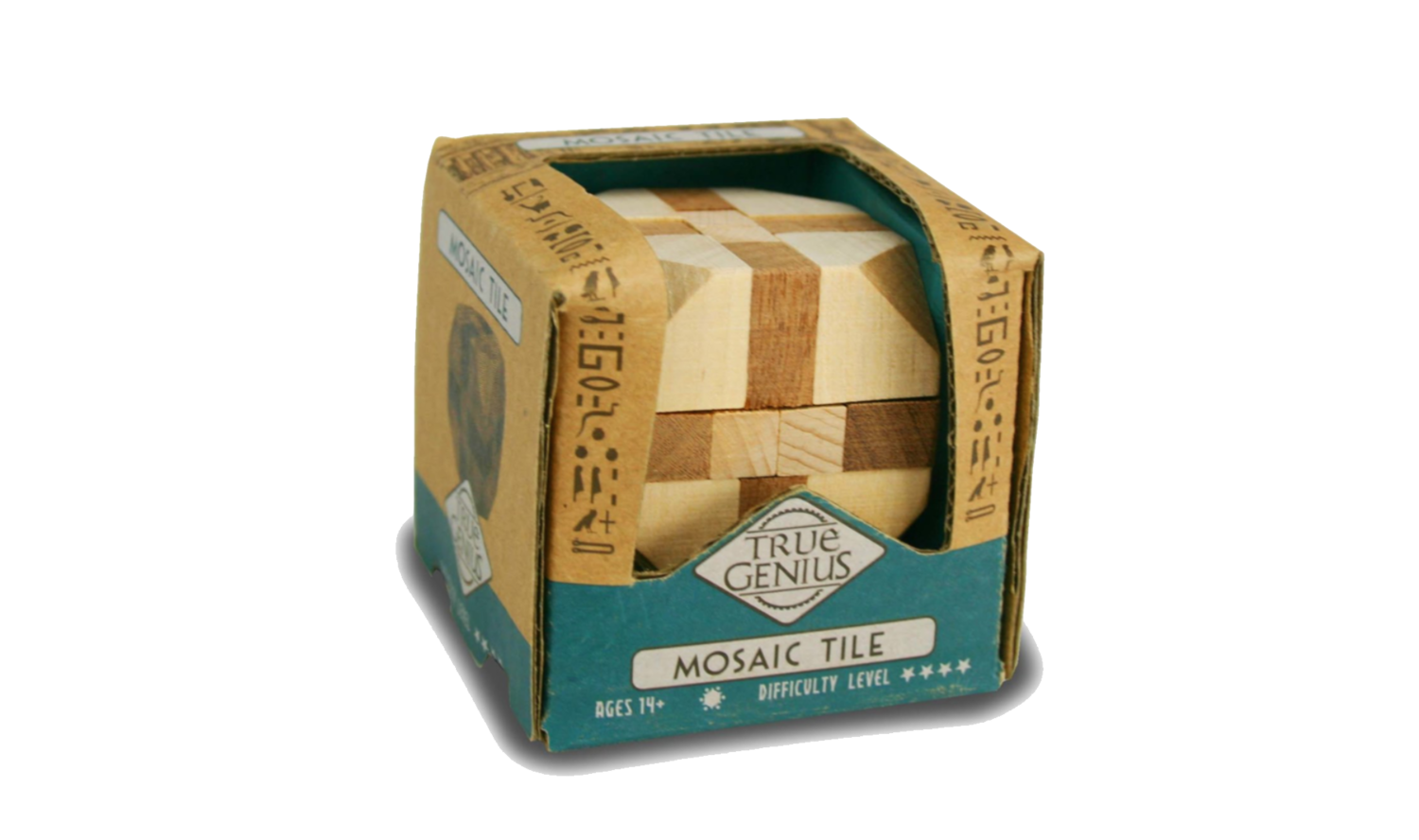 Mosaic Tile
Difficulty: 4/4
Aztec Sun Stone
Difficulty: 4/4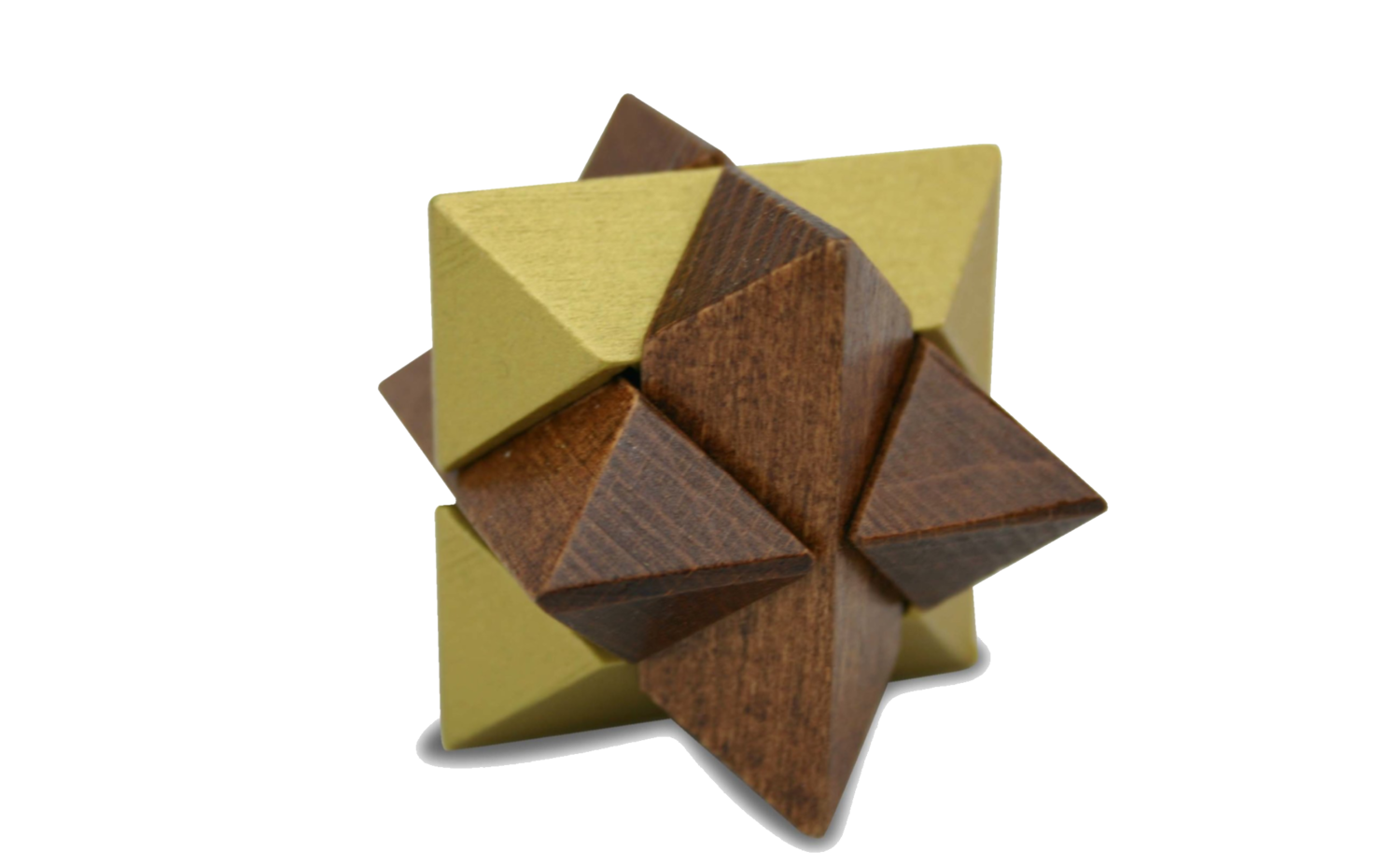 Lighthouse Flame
Difficulty: 2/4
Metal Disentanglement Puzzles
Each of these disentanglement puzzles are comprised of two pieces of metal that have been cleverly linked together. These puzzle classics are perfect for puzzle fanatics.