Game Teasers
Family fun games that will make you think!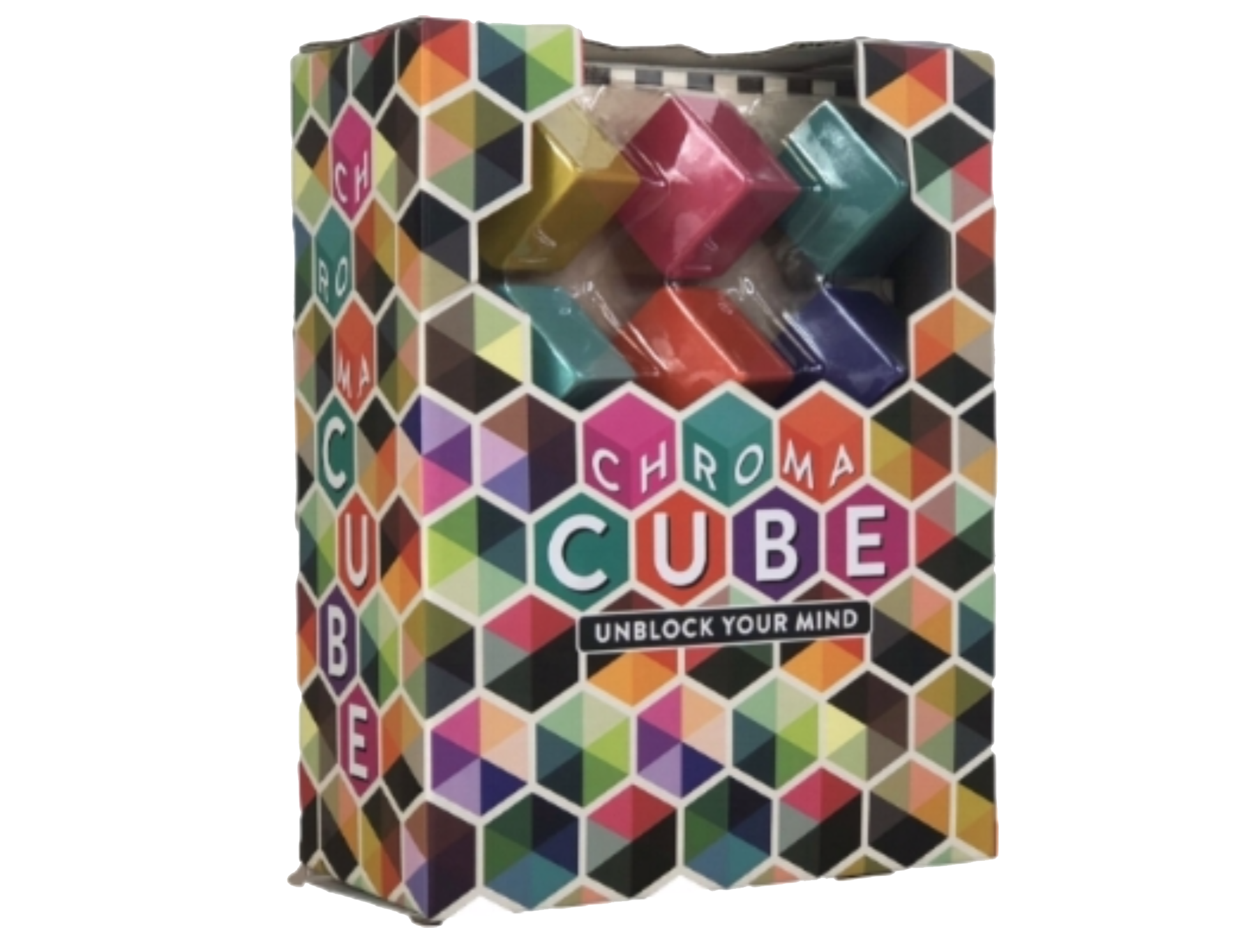 Deblockle
Deblockle is a casual strategy game of tips and turns for two players. Take turns tipping your blocks into adjacent squares and then moving them across the board. Be the first player to successfully remove all of your blocks by maneuvering them onto the final square on the board, and you win!
Chroma Cube
The 12 wooden cubes may look innocent enough while sitting in their tray, but figuring out what cube belongs in which spot can be quite the challenge. Try to decipher the cryptic clues on any of the 25 puzzle cards that accompany this set to determine how the colors should be arranged. If you're stumped, don't worry! The answers to each puzzle are on the back of the card.